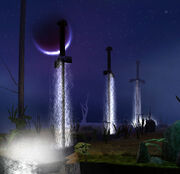 The current team consists of the following people:
Development Team
Edit
AndreAxem (House Pet)
Alkarl
Admin Team
Edit
Gotrek66 (Angel of Pain)
Maditay (Raven)
Active DM'
Edit
Kaoscvn (Nocticula, Blackbringer)
Gotrek66 (Angel of Pain)
KittycatArcane (Helm)
Navarre (Angel of Mercy, Cardamon the Disgusting)
Ad blocker interference detected!
Wikia is a free-to-use site that makes money from advertising. We have a modified experience for viewers using ad blockers

Wikia is not accessible if you've made further modifications. Remove the custom ad blocker rule(s) and the page will load as expected.